Lug Washer/Sanitizer
As a sanitizer, the trays are misted with ample dewell time to disinfect and then rinsed.
As a washer, the trays are pre-soaked with ample dewell time to break down surface tension between the dirt and tray. The rinse are has three rotating, high pressure, 400-450 PSI nozzles for a complete rinse.
Adjusts for multiple size lugs/totes.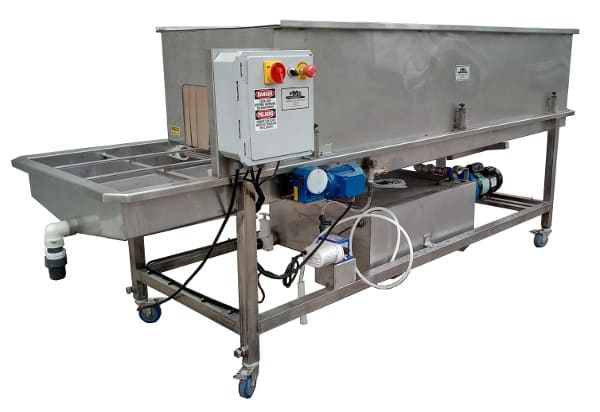 This dual high pressur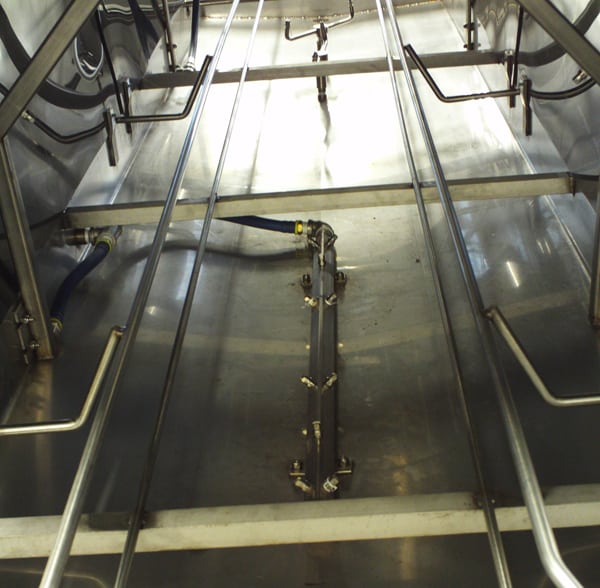 e washer is a cost effective way to clean you Harvest Lugs. Lugs/trays loaded in from one side, it is a high pressure washer.  When washer is loaded from the opposite side, it becomes a low pressure Harvest Lug disinfecting unit.
2 HP Stainless Steel Pump

1 phase 11.8 amps, 2 phase 6.6 amps

100 Micron Filtration System
Metering Injection Pump
Spinning Wash Nozzles Top and Bottom
Stainless Steel
Total Lock Casters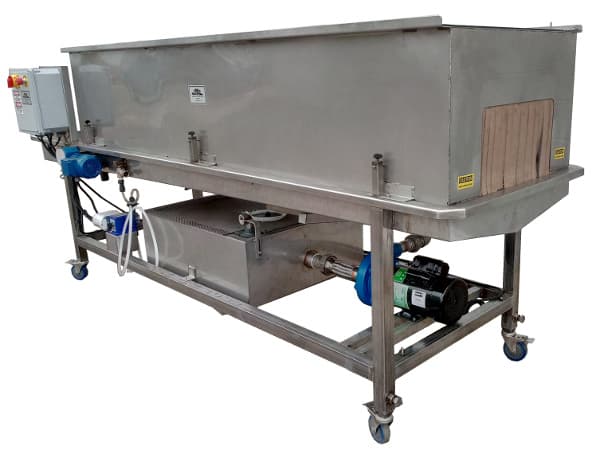 Contact us for more information.   Contact Us